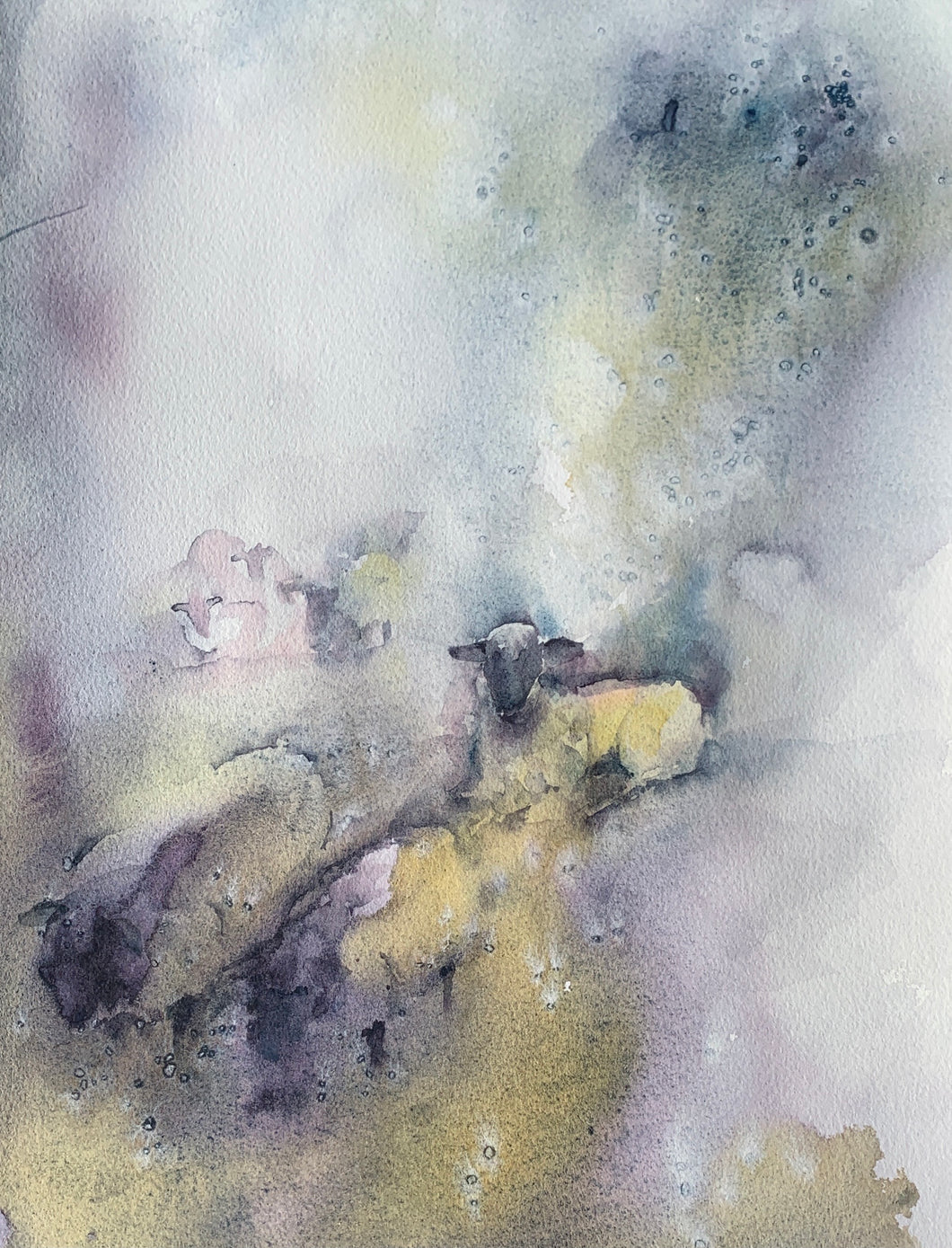 Waiting for the Shepherd
Regular price $125.00 Sale
Picture a herd of sheep waiting for the shepherd to guide them to warmth and comfort. They huddle to keep warm having faith that shepherd will come. This 12" x 16" double matted picture is waiting for you to slide it into your favorite frame.
This painting was inspired by Jean Haines Online Watercolor School. Jean Haines is an international artist who shares her love for watercolor and art through her watercolor instruction. She shares her techniques for the painting and this picture is how she sees it.
Sandy Drexel is the artist who painted this painting with guidance from Jean Haines.