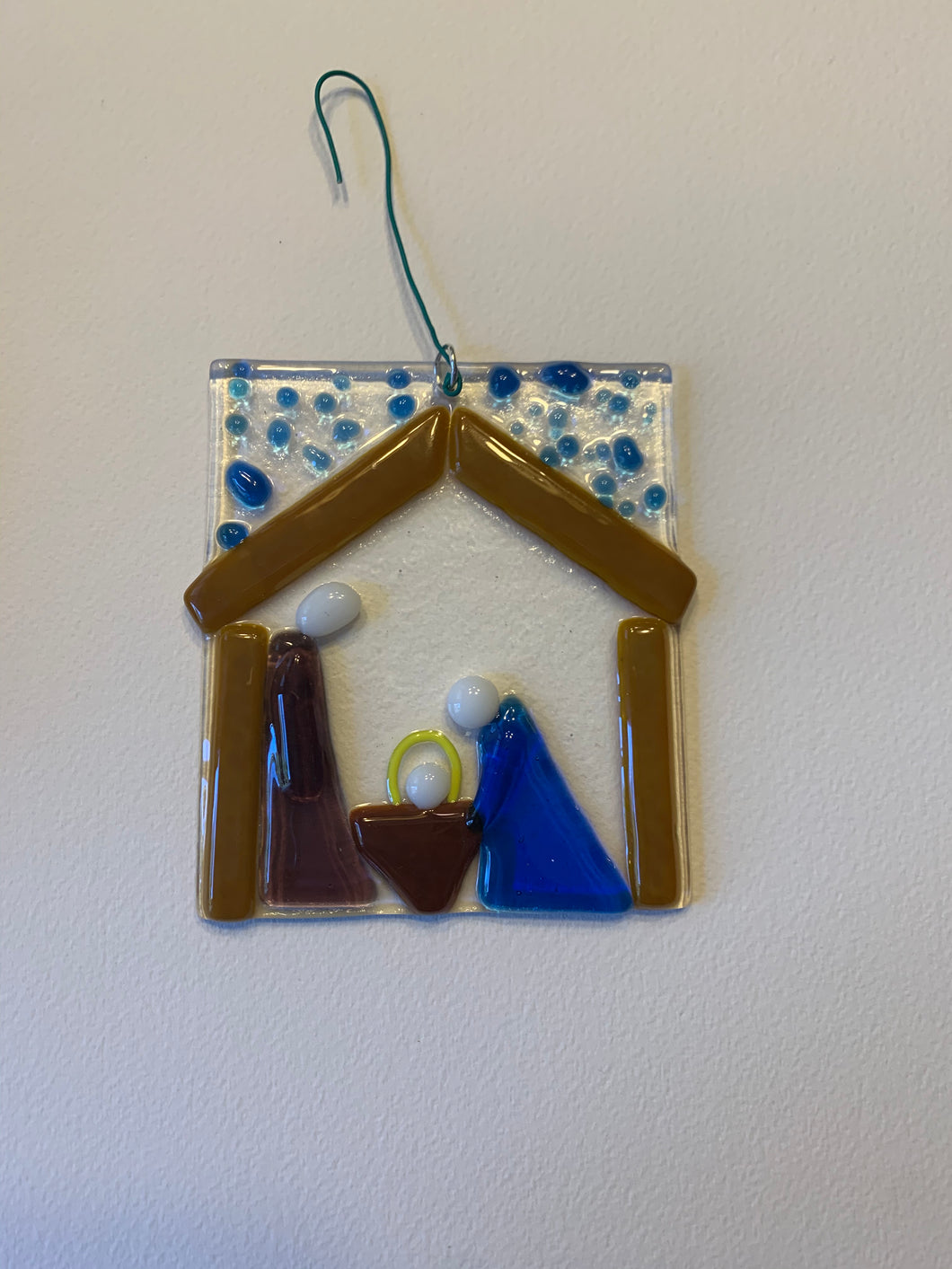 Nativity Ornament
Regular price $18.00 Sale
ThIs beautiful glass ornament features the Nativity Scene with Mary and Joseph surrounding the Baby Jesus in a stable.  Each character is handout from glass.  The ornament measures 1.5" x 2" and comes with a wire hanger making it ready to hang on your tree.

Some ornaments hang from a traditional ornament hook.

Availability on first come basis.