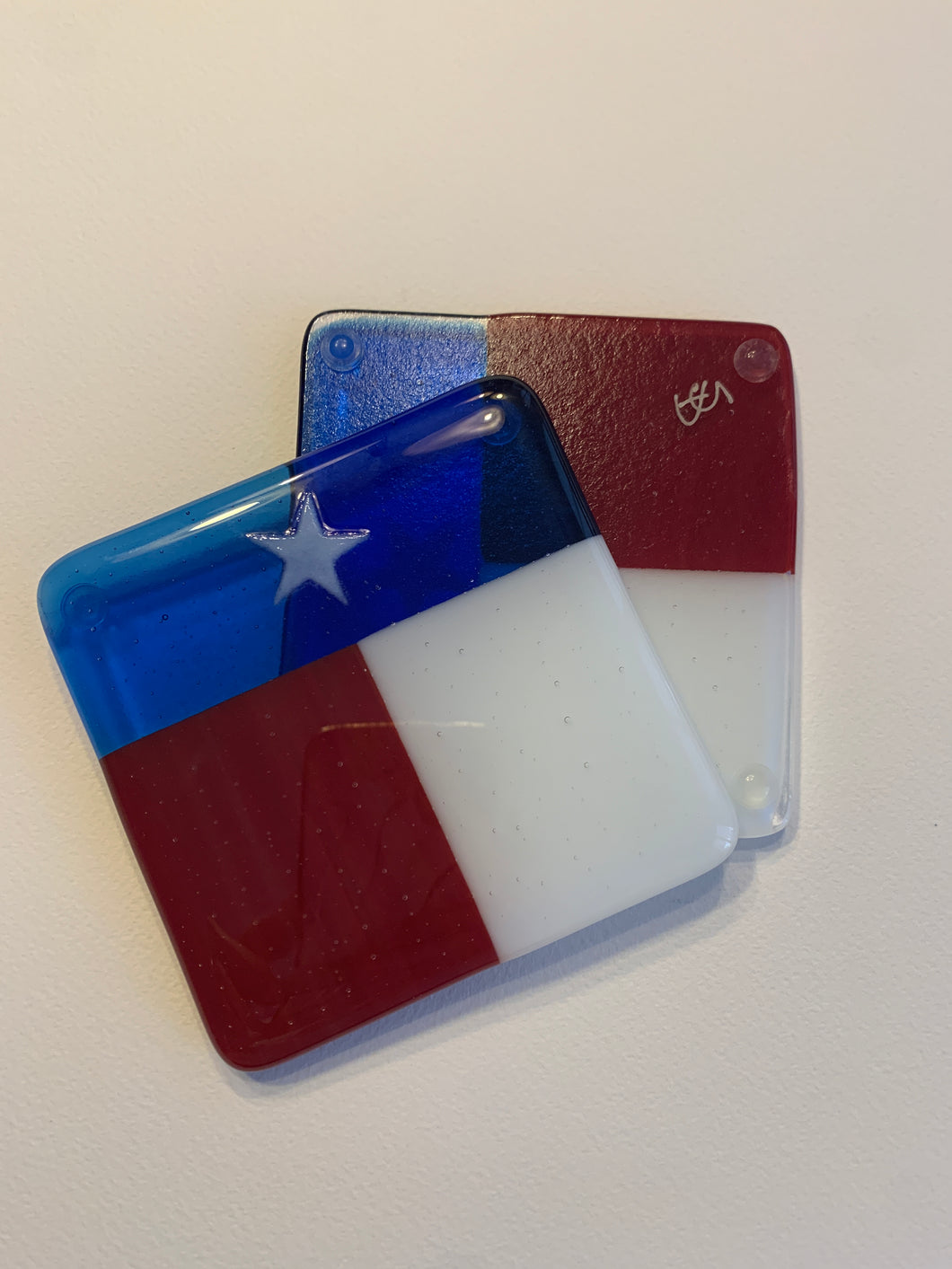 Lone Star Glassware
Regular price $15.00 Sale
This is just the beginning of a set of dishes called Lone Star.  We are starting with coasters that are individually priced.  Each coaster has a transparent blue band with a hand stamped  white star in the middle.  The white over red on the white tells you this is all about Texas.  Each coaster is backed with 4 acrylic bumpers to keep your furniture safe.  Please note that these are hand crafted pieces of glass.  Slight variations will always occur and add to their unique quality,  we will always strive to meet your expectations.  Feel free to contact us with questions or concerns.
This coaster pattern will be a standard at Gazing Through Glass.  Do to popular demand if you have a time sensitive order please contact us so we can work on them for you. They will be coming back into stock.
Message us for a volume discount!