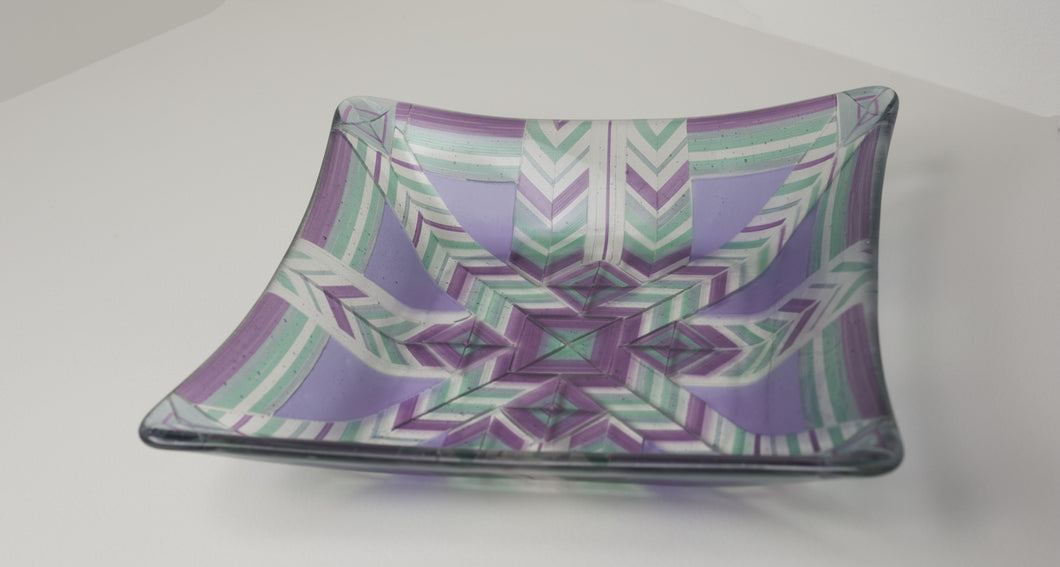 Lavender & Emerald Square Bowl - 9.5"x9.5"x2"
Regular price $225.00 Sale
Unique handcrafted glass piece measuring  9 1/2" square x 2" high.  It is composed of nearly 1000 individual pieces of glass fused together to form stringer strips which are then kiln formed and cold worked by hand.  Each intricate piece cut with precision to form this intricate design.  Not recommended for use with microwave or dishwasher.  The lavender color in the glass looks blue in certain light giving you the illusion of having 2 different bowls.