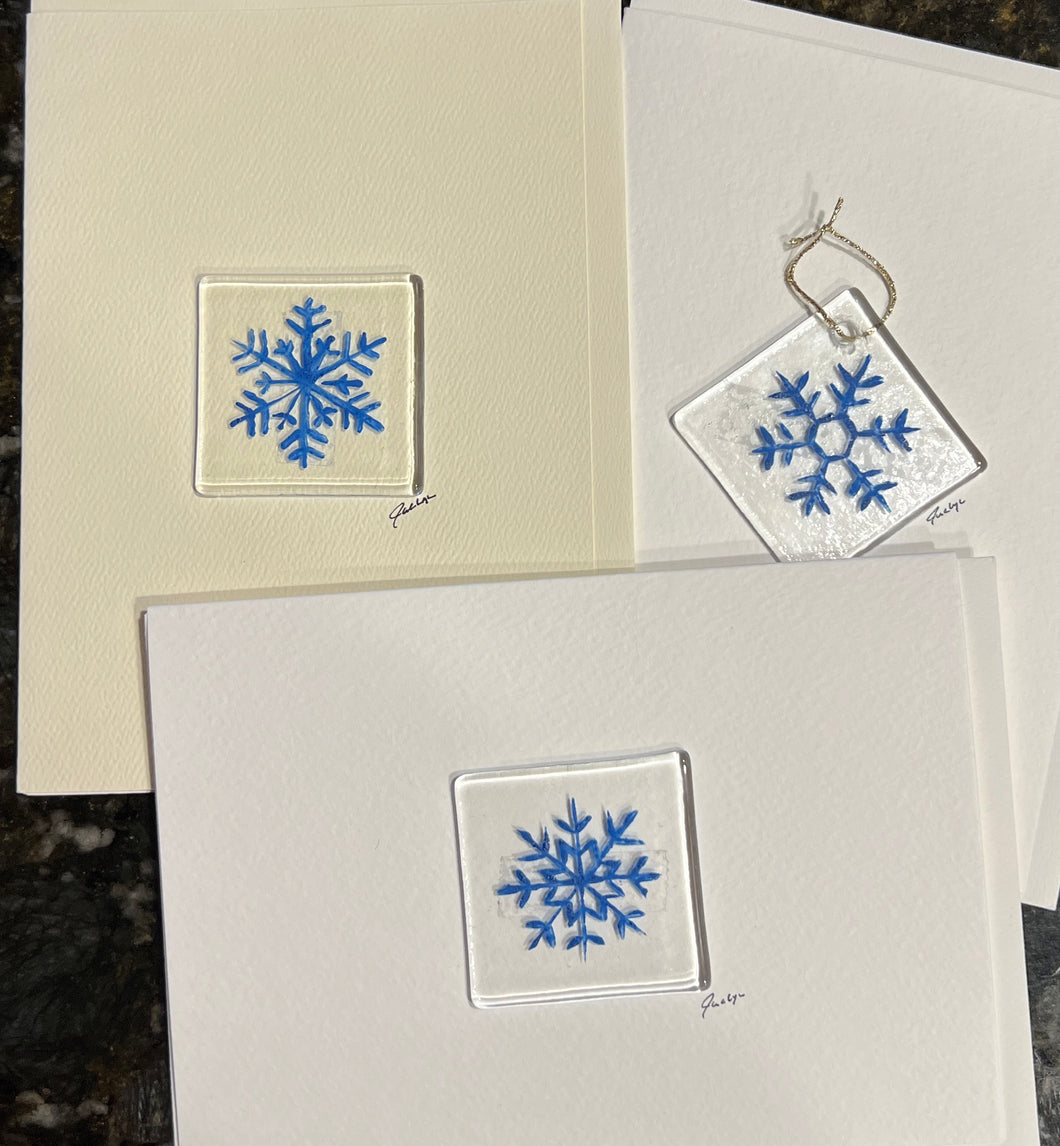 Fused Glass Indigo Snowflake Notecards
Regular price $22.00 Sale
5" x 7" notecards with glass affixed to the center. Some baubles have strings attached for ornaments others are suitable to put an adhesive magnetic strip. We have also had customers tell us that the recipient put the card in a frame as the perfect room accent.
Why would anyone give JUST a card when they can also gift a keepsake memory at the same time? *Frame in photo is an "example only" and NOT INCLUDED in the sale. The card was inserted into the 5" x 7" frame with the glass removed. No additional materials were needed.
1.3 oz mail weight.  We suggest you pad the glass bauble before mailing.
Please contact us if you would like to place a bulk order to use for your holiday cards or a special occasion. Availability will be dependent on the number of orders we have received and the date you need them by at the time you contact us.